Stretching
towards sunlight
reminds tired muscles
boundaries can be pushed
again.
Song Choice:
I'll Make a Man Out of You performed by Jackie Chan
I like tea and yoga, but I don't do yoga.
-Moby
Notes from the real world:
A couple of months ago, I injured myself in a friendly game of sportsball* during an exercise class at work (I may have been taking out my ire over political events on unsuspecting coworkers). This was completely preventable had I bothered to warm up and then stretch, instead of jumping in like I was possessed by the ghost of Boudica. No more sportsball, no more aerobics or Zumba for me for at least a few weeks. Unable to face the risk of going mad from lack of activity, I grudgingly turned to a yoga DVD my husband had bought years ago.
Funny thing, I forgot how much I really enjoyed yoga. I think I stopped doing it because of misguided ideas about what it meant to challenge myself. But after a few weeks of doing it, and feeling a lot of improvement in my hip and in my overall body strength and flexibility, I realized it'd be really dumb of me move forward with any exercise plan that didn't include yoga, especially if it means I could get better at the other physical stuff I'm doing. I don't limit myself to just matcha tea, so why should I limit the types of physical activity I do?
I've been giving a lot of thought to what comes next for me in terms of writing. I am coming out of what feels like an editing marathon, so a little down time is in order. But just like I don't like being physically inactive, I don't think could stay away from writing completely. Firstly, I can't, as Magaly has made sure I'm blogging regularly on Wednesdays. But even more than that, I forgot that sharing bits of the real world is both fun and qualifies as a disciplined writing practice. While it may take a couple more weeks for me to settle on The Next Big Goal (and let's be real, even when I pick something, I'll still need to take time to work out a good plan or writing outline) I'm kind of enjoying this. W
ith all due respect to Moby, if you like something, why not do it, especially if it in no way impedes you (or might even help) in doing other things you love? It seems kind of silly not to.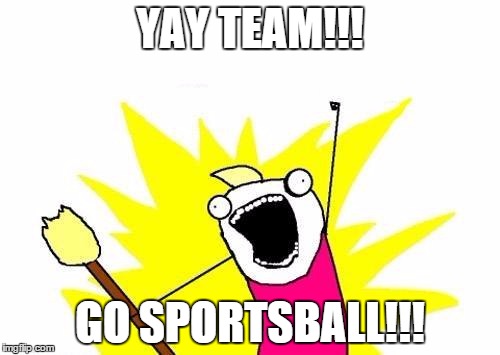 *Sportsball - What I call pretty much any game played with a ball. I'm really not much of an athlete, I just like to run around fast.