Dilated blood vessels
tint skin rosy hues.
Neurotransmitters spill out
to be cupped by awaiting receptors.

Breath comes quick now.
Adrenaline races perspiration,
leaving the stomach the loser.

That's all this is.
The same way
are just nonsense,
alphabetically speaking.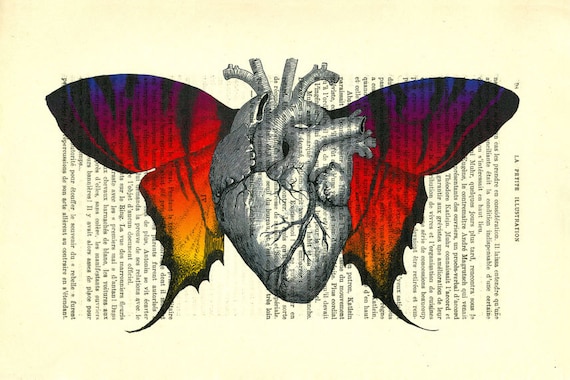 Image used with kind permission of the artist:
This poem was created from a prompt offered by
Magaly Guerrero
for
NaPoWriMo
(Day 28: A poem based on a Terry Pratchett quote). The Hogfather was my first introduction to Pratchett and this quote is the first one I think of when I think of Discworld.
"WHAT WOULD HAVE HAPPENED IF YOU HADN'T SAVED HIM?
"Yes! The sun would have risen just the same, yes?"
NO
"Oh, come on. You can't expect me to believe that. It's an astronomical fact."
THE SUN WOULD NOT HAVE RISEN.
...
"Really? Then what would have happened, pray?"
A MERE BALL OF FLAMING GAS WOULD HAVE ILLUMINATED THE WORLD."
―
Terry Pratchett
,
Hogfather